Georgia Brown

The Queen's favorite gin brand has been revealed by her former royal chef Darren McGrady. The Monarch's favorite gin brand is surprisingly affordable and can be found in Tesco, Sainsbury's, Marks & Spencer, and more.

It's no secret the Queen enjoys a tipple from time to time, with her favorite cocktail Reportedly being a Dubonnet – a gin-based cocktail from the 1930s.
MORE: What pints would royals order at the pub? Kate Middleton, Prince Harry and more's favorite beers
The 96-year-old monarch loves the French twist on a classic gin martini, which sees the Dry Vermouth element replaced with Dubonnet Rouge, a fortified wine with quinine. The result is a sharp and slightly sweet martini, best served with a twist of fresh lemon.
WATCH: The Queen's daily diet revealed
The Dubonnet was traditionally designed for Aristocrats to show off the finest gin in their liquor cabinet, but the Queen's actual favorite gin brand is far from fancy. In fact, you can pick up a bottle in your local Tesco for just £21.
According to the Queen's former royal chef Darren McGrady, Her Majesty's favorite gin brand is Gordon's London Dry Gin. The familiar brand was first established in 1769 by Alexander Gordon as he set out on a mission to produce a gloriously-flavored gin worthy of carrying his family name.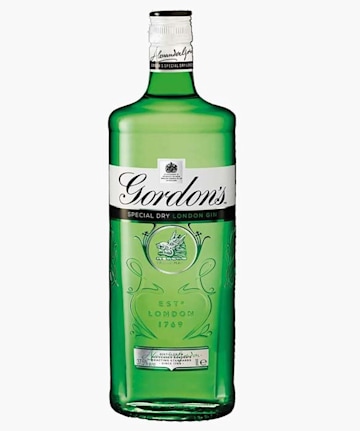 Gordon's London Dry Gin, £20.71, Amazon
SHOP NOW
Today, Gordon's gin is so well-known that the award-winning gin can be picked up from pretty much any supermarket in the UK – and it certainly makes a refreshing G&T!
Taking to Instagram to share a snap from a recent holiday, chef Darren wrote: "It's 104 degrees today in Dallas and also World Gin Day. Celebrating in my happy place with The Queen's favorite gin Gordon's. Cheers!"
SEE: Royals' favorite alcoholic drinks – and Duchess Kate's is a huge surprise!
LOOK: Royals' favorite nightclubs: Kate Middleton, Prince Harry, Princess Eugenie & co's clubbing haunts
Contrary to reports that the longest-reigning monarch likes to drink four glasses of alcohol a day, her Majesty's former chef previously spoke out to clarify his comments about her favorite – after he said his quotes were misreported.
"She'd be pickled if she drank that much," the former royal chef told CNN. "All I said was she likes a gin and Dubonnet. That's her favorite drink."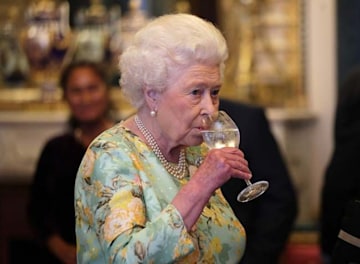 The monarch likes to drink a Dubonnet – a gin-based cocktail
The chef then clarified that Her Majesty doesn't drink every day. "She doesn't wake up in the morning and have a large gin and tonic," he said.
MORE: The unusual way the Queen orders her meals at Buckingham Palace
Darren added that when the Queen does have a drink with dinner it is typically a glass of her favorite German sweet wine. "Just in the evening. She certainly doesn't drink four glasses a day!"
Make sure you never miss a ROYAL story! Sign up to our newsletter to get all of our celebrity and royal news delivered directly to your inbox.
HELLO!'s selection is editorial and independently chosen – we only feature items our editors love and approve of. Hello! may collect a share of sales or other compensation from the links on this page. To find out more visit our FAQ page.
.