In Helados La Azteca on North Valley Mills Drive, the newest location of the beloved local ice cream shop, popular snacks from Mexico line the aisles, making the store's cultural ties apparent to any shopper.
Eduardo "Eddy" Garcia spent most of his childhood shadowing his father in the original location at 3302 Franklin Ave., which opened in 1998. With two more locations up and running in Waco in recent years, the business soon may start making its way into new cities.
Garcia and his family moved from Los Angeles to Waco when he was 8 years old. Garcia said Waco is his "forever home," and he has no desire to move anywhere else. The majority of Garcia's immediate family still resides in Waco, and his extended family lives in the state of Jalisco, in the western part of Mexico.
After his family moved to Waco, his father decided to turn a dream into a reality, Garcia said.
"When living in LA my father worked 2 jobs as a busser and as a cook always finding a way to provide for me and my siblings," he said. "When he first moved to Waco to open Helados La Azteca he saw the opportunity and took it just how any other Hispanic family wishes to do in the states.
"We were like every other Hispanic family, just finding a way through life and then whenever the location on Franklin came to be, we just found a home."
Garcia said he was driven to expand his father's company, Helados La Azteca, after realizing the lack of businesses catering to Hispanic culture in Waco and Texas in general. Garcia opened Helados La Azteca #2 in 2019 and shortly thereafter he opened Lalo's Coffee & Pastries right next door near 15th Street and Colcord Avenue.
The Hispanic culture behind Helados La Azteca and Lalo's helps them stand out from other businesses in Waco. Helados La Azteca offers ice cream flavors reminiscent of Jalisco, such as avocado, tres leches, horchata and tequila.
"I think we've done a very good job on bringing as much of our culture here to the United States," Garcia said. "I think a lot of people, walking in here is their first time walking into a Hispanic ice cream shop and not only learning about our culture but learning about all these new products and flavors they've never seen before."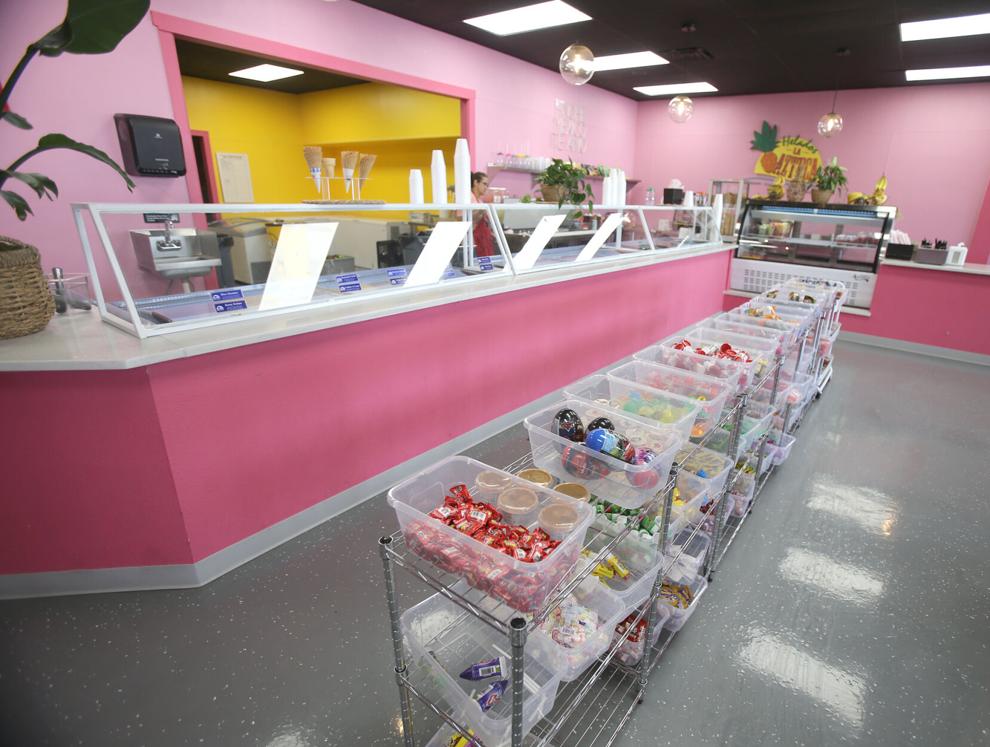 At the end of last year, Garcia and his older brother, Victor, were recognized with a spot on the Forbes Next 1000 list of "the upstart entrepreneurs redefining the American dream." Garcia said the honor was much unexpected.
"It's shocking to see how much support I've received from the community to be able to put me in a position to where I was even able to get something like that," Garcia said. "We've worked hard and I think we are finally starting to be able to expand."
Garcia said he is thankful to his father for building the original brand, making expansion easier.
"I think my father established a really solid foundation for us," Garcia said. "Ever since the '90s, being known between, not only the Hispanic community, but also the Waco community in general, he was the original one for so long," Garcia said. "I think people just started realizing like 'Hey, there's this ice cream shop off Franklin', and that's when I realized this is doing really well and I don't know why we aren't showing other parts of Waco this."
He said he is not completely sure where the next location will be, but he envisions heading south along the Interstate 35 corridor.
"The plan is to see how much we can do, how much we can expand our culture," Garcia said. "To me, I think (what's next) is to head south. So I think maybe Temple, San Marcos or New Braunfels, maybe even Austin."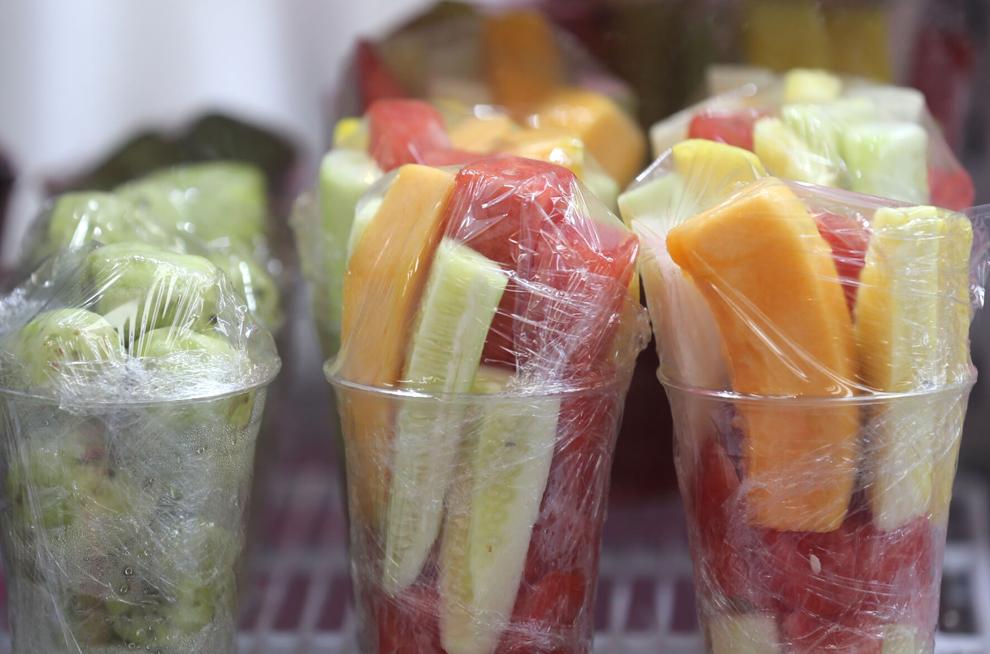 Garcia said he feels the Lalo's coffee shop should remain as a Waco business, because of the connections it has with the local community. It could possibly expand to other parts of Waco, but he doesn't see it moving out of Waco. Helados La Azteca, on the other hand, has more potential to grow further, Garcia said.
Mission Waco Executive Director John Calaway said the building where Lalo's and the Helados La Azteca operate on Colcord Avenue previously housed a liquor store that was the site of a violent robbery in 2006. When the owner decided to close the store, Mission Waco saw an opportunity , Calaway said.
"When it came open for purchase, we purchased it and renovated it so that we could have really good thriving businesses that impacted our community in a good way," Calaway said.
He said he thinks the community has reacted positively to Garcia's businesses because they are affordable and well-maintained.
"(Helados) is a nice, clean, well-operated gathering space but it also has a product that our community wants and can afford," Calaway said. "One of the things I love about Helados is that someone in our neighborhood can afford to buy ice cream there. (Eduardo) is able to do that because we don't charge a ton for rent. So, he gets to pass those savings on to the folks in our community.
"I think like any business, when it's well operated and you provide the consumer, in our case our neighborhood residents, something that they desire and are willing to pay for, then that keeps your doors open."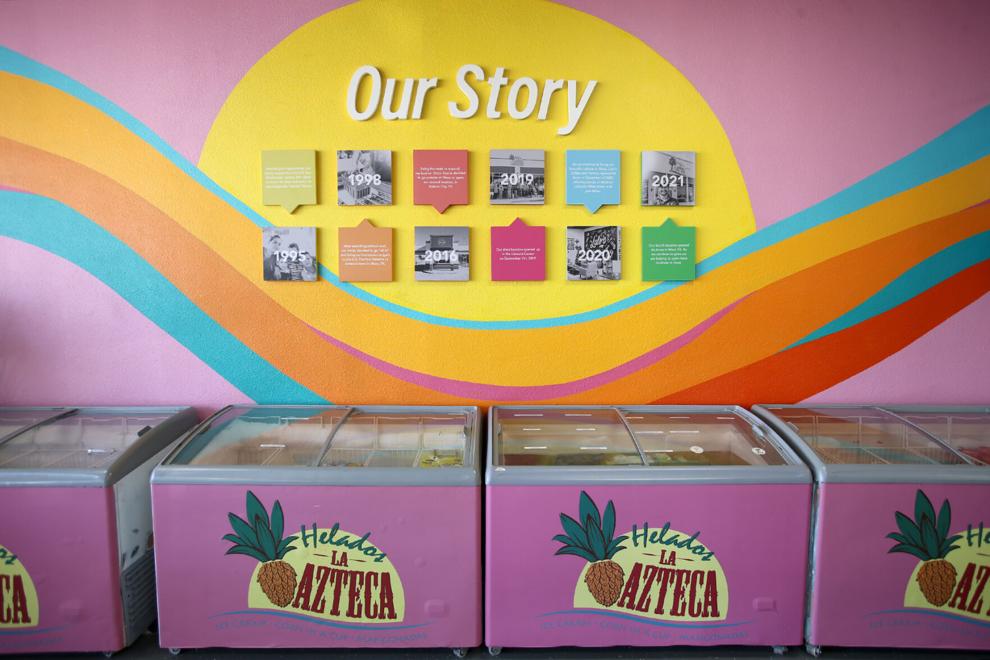 Abigail Pichardo, an employee at Helados La Azteca on Colcord, said her coworkers are her favorite part of the job.
"I've been going to school with one of my crew members for a very long time so it's been very fun working with them," Pichardo said.
She said she has met Garcia a few times and each encounter has been nothing but positive.
"I think (Eduardo) is a very dedicated person with his business, especially as a Hispanic small business owner," Pichardo said. "He inspires other Hispanic people to create their own business. He embraces his culture and who he is."
Aisha Ortez has only been working for Lalo's for about a month, but she instantly felt welcomed in the work environment, Ortez said.
"I feel like I'm at home here," Ortez said. "I grew up in Edinburg, Texas, which is like 30 minutes from Mexico. I felt like my first two years here in Waco. I felt like I was missing out on my culture. So being here it feels better."
.